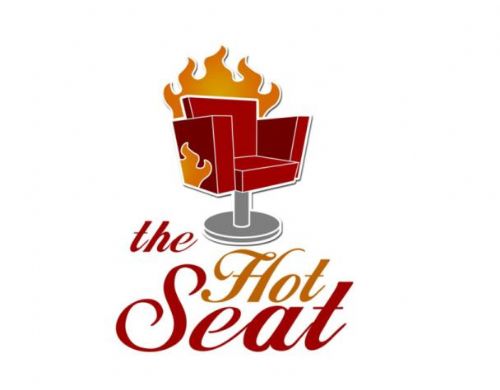 I think there are several coaches that could be out of a job soon if they do not perform well. I am going to list my top 10 of coaches who need to do major work to keep their position alive.
1. Rick Neuheisel, UCLA (15-22, Three Seasons)
Rick took over the UCLA job looking great on paper going 33-14 at Colorado and 33-16 at Washington. Now he does not look so great. A lot of pressure is on Rick and his coaching staff this year. With a new Pac 10 in place people expect UCLA to finish in the top half. Another losing season and you can say goodbye Rick Neuheisel!
Will he be here at this time next year?
I think he will. What will ultimately keep his job at the least is a bowl game. What will keep it for sure is if the Bruins are 3 to 4 games above 500.
2. Paul Wulff, Wash. St. (5-32, Three Seasons)
Paul is another Pac 10 coach who is fighting for his job. The chances of his Wash. St. Cougars finishing above 500 are slim to none. In this case Paul took over a horrible Wash. St. team and well he did not do much to improve it. If Wash. St. was looking for a coach to take 5-7 years to rebuild a team Paul would be in that position, but there not. Wash. St. wants wins and they want them now.
Will he be here at this time next year?
Lets be honest there is the smallest chance Paul will be here come next year. Yes there is a chance he could still be the coach next year but that is only if he reaches a bowl game. I just don't see it happening.
3. Neil Callaway, UAB (15-33, Four Seasons)
UAB is truly one of the toughest jobs in college football, but sooner or later enough is enough. Conference USA is filled with a lot of mediocre football teams. With that said I think UAB could possibly pull a surprising 6 or 7 win season.
Will he be here at this time next year?
I am about %80 sure that Neil will be coaching the blazers next year. He hasn't produced the greatest results in 4 years, but he has posted improvement. Maybe this wont be his big coming out year but soon enough UAB will be hitting the 6 and 7 win seasons more routinely.
4. Mike Locksley, New Mexico (2-22, Two Seasons)
Mike was one of the most pursued coaches in all of football 2 years ago. He was one of the main reasons a struggling Illinois team got to the Rose Bowl. The only difference between that coaching job and this one is that Mike was an Offensive Coordinator at Illinois not a head coach.
Will he be here at this time next year?
He most likely will. I think New Mexico is willing to let him coach for 2 or 3 more years. The problem is that he does not realize he would be MUCH better off as a coordinator again. Clearly he would be taking less pay, but would you rather get payed less and see success on the field or get payed more, see no success, and have every fan wanting you fired.
5. Steve Fairchild, Colorado St. (13-24, Three Seasons)
Maybe not a huge concern, but it is something to think about. The former Ram has gone 3-9 over the past two seasons. In the MWC that is unacceptable. Steve's chair may not be extremely hot this year but it will be on FIRE next year if no improvement is shown.
Will he be here at this time next year?
Again it depends what happens, if a improvement to 5 maybe 6 wins is produced then yes he will be coaching next year, but if another lousy 3 win season happens again then maybe he will be sent packing. Only time will tell.
6. Ron Zook, Illinois (28-45, Six Seasons)
Zook is so hard to understand. He led an Illinois team to a rose bowl appearance, but the two years after that he produced losing seasons. Clearly Zook would not even be coaching Illinois today if it wasn't for his amazing 7-6 record last season. He exceeded expectations. Now as his 7th season approaches those expectations start to raise. With 8 games at home Illinois should EASILY be eligible for a bowl. A 8-10 win season really is not out of the picture.
Will he be here at this time next year?
I think he will. I think with the plus size of home games on the schedule Illinois will cruise to 6-7 wins. Anything less then a 6 win season should be reason enough to fire Ron. Once again don't be surprised if you see Illinois at 8-4, 9-3, or even possibly 10-2. This year could be terrible, around expectations, or truly amazing for ron zook and co.
7. Dennis Erickson, Arizona St. (25-24, Four Seasons)
The pressure on Dennis this year will be enormous. His Sun Devils are a veteran team and are expected to produce a lot of wins. A preseason top 25 spot for Arizona St. is not out of the picture. People really believe Arizona St. will be successful this year. That just puts more pressure on Dennis.
Will he be here at this time next year?
He most likely will be. Arizona St. looks like a really good team coming into next year. I personally think they could surprise a lot of people with a top 3 Pac 10 finish. They are a talented group and if they do not go to a bowl game next year Dennis should be gone in a heartbeat. What would keep his job at the bare minimum is a 7 win season. There is a lot of work cut out for Dennis and his Sun Devils.
8. Bob Toledo, Tulane (13-35, Four Seasons)
I think this is the last year Tulane will keep Bob if a losing season is seen yet again. The need for improvement is needed NOW! There will be a lot of pressure down there in Tulane, and there is no reason there shouldn't be. The time in has come to either part ways with Mr. Toledo or see an improvement.
Will he be here at this time next year?
I personally don't see it. I cant see Tulane winning more than 5 games this year. If they do then congrats to them, but I just don't see it happening. I think its time for Tulane to move on and get back on track for 6 win seasons and bowl games.
9. Houston Nutt, Ole Miss (22-16 Three Seasons)
Coaching is tough, but it is even tougher in the SEC. There will be a lot of pressure building on Nutt this year. The key for Houston to keep his job is to beat his rival Miss. St. If he can do that and produce a decent 6 win season I see no reason to fire him. On the other hand if he can't beat rivals, or can't produce enough wins to get to a bowl game he has to be canned.
Will he be here at this time next year?
I would say this is a 50/50 chance on whether or not he will be here next year. Like I stated above it all depends on how many wins he produces this season, and which teams he beats. If I had to come to a final verdict I think I would say no he will not be coaching Miss. St. next year.
10. Mike Price, UTEP (40-45, Seven Seasons)
Mike has been at UTEP long enough to improve that team. He has done a pretty good job taking a constent losing team and bringing them to where they are now. The downside is that there still not where everyone wants them to be. The chair is pretty hot, but it is not an inferno yet.
Will he be here at this time next year?
I think he will. A bowl game should be easily reached and I think you could see him with UTEP for a couple more years.
Seats that are heating up
Mark Richt, Georgia (96-34, Ten Seasons)
You may think I'm crazy for thinking this but Mark Richt should be on the hot seat. The likely hood of him being fired is a very low chance, but it could happen....soon. If Georgia wants to be looked at as a top SEC team then they can't go 6-7 and lose in the Liberty Bowl. Richt's time wont be up after this year, but if another losing season is produced you can bet he will be in some warm water come next year.
Dabo Swinney, Clemson (19-15, Two+ Seasons)
Is it just me or is 19-15 not the great of a record? The cards have fallen in place for Dabo to have a great year. On NSD he got recruits left and right, but can he produce with them? I think he will but just like Mark Richt if another losing season is seen, maybe his time should be up. I like Clemson this year, not to win the ACC, but to definitely finish in the top 3.
Mike Sherman, Texas A&M (19-19, Three Seasons)
Sure Texas A&M had a sort of surprising 9-4 year last year, but that is no reason to not be thinking about a future firing. I think what boosters and the AD is looking for is another bowl game appearance, but this time a Win must be in place. They will definitely have to beat rivals Texas and Texas Tech again, and maybe pull another big upset on Oklahoma. I think Sherman will be fine, but this is an intriguing story.
Jeff Tedford, California (72-42, Nine Seasons)
If another losing season comes out of this year, maybe it will be time to let Jeff go. The big problem is that over the last 4 years the highest the bears finished in the Pac 10 was 4th. They need to get back to a bowl game this year, and if a win comes out of that then I think Jeff will have nothing to worry about.